Chelsea manager Maurizio Sarri has indicated that he has no ambition of parting ways with the club during the summer despite the speculation regarding his future. The Italian has experienced plenty of highs and lows during his first season in the Premier League and reports have recently indicated that he could be tempted by the return to the Serie A with Roma interested.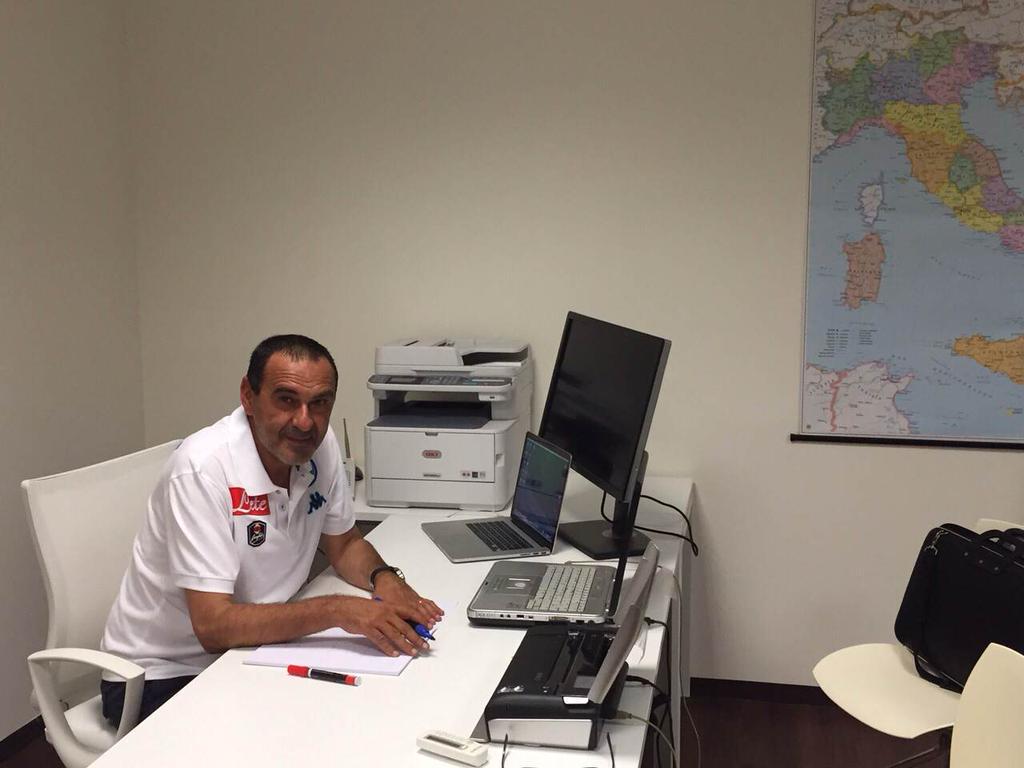 However, speaking to Sky Sports, Sarri has stressed that he is committed to the Blues' cause and he would prefer to stay put with the west London side next term. He added that he can get the club to challenge for the title, although the same would take some time, considering the dominance of Manchester City and Liverpool this term.
He told:"The Premier League is wonderful and I want to remain in the Premier League. I want to remain at Chelsea, because the level is very, very high.The atmosphere in the stadiums is really fantastic. And so it's a wonderful championship. I'd like to remain here. I am sure that, in two seasons, we will be able to close to them [Liverpool and Manchester City]. But I am not sure that, in two seasons, we will be able to be better than them."
The Blues are currently in command of the destiny of making the top four, but they are just one and three points ahead of Arsenal and Manchester United respectively. Moreover, they are scheduled to face the latter on the road on Sunday and anything less than a victory could potentially drop them outside of the Champions League places.
Elsewhere, the Capital outfit have the chance to compete for silverware and Champions League qualification by winning the Europa League. The Blues are set to face Eintracht Frankfurt during the double-legged semi-final and a triumph could see them tackle one of Arsenal or Valencia in the final in Baku.